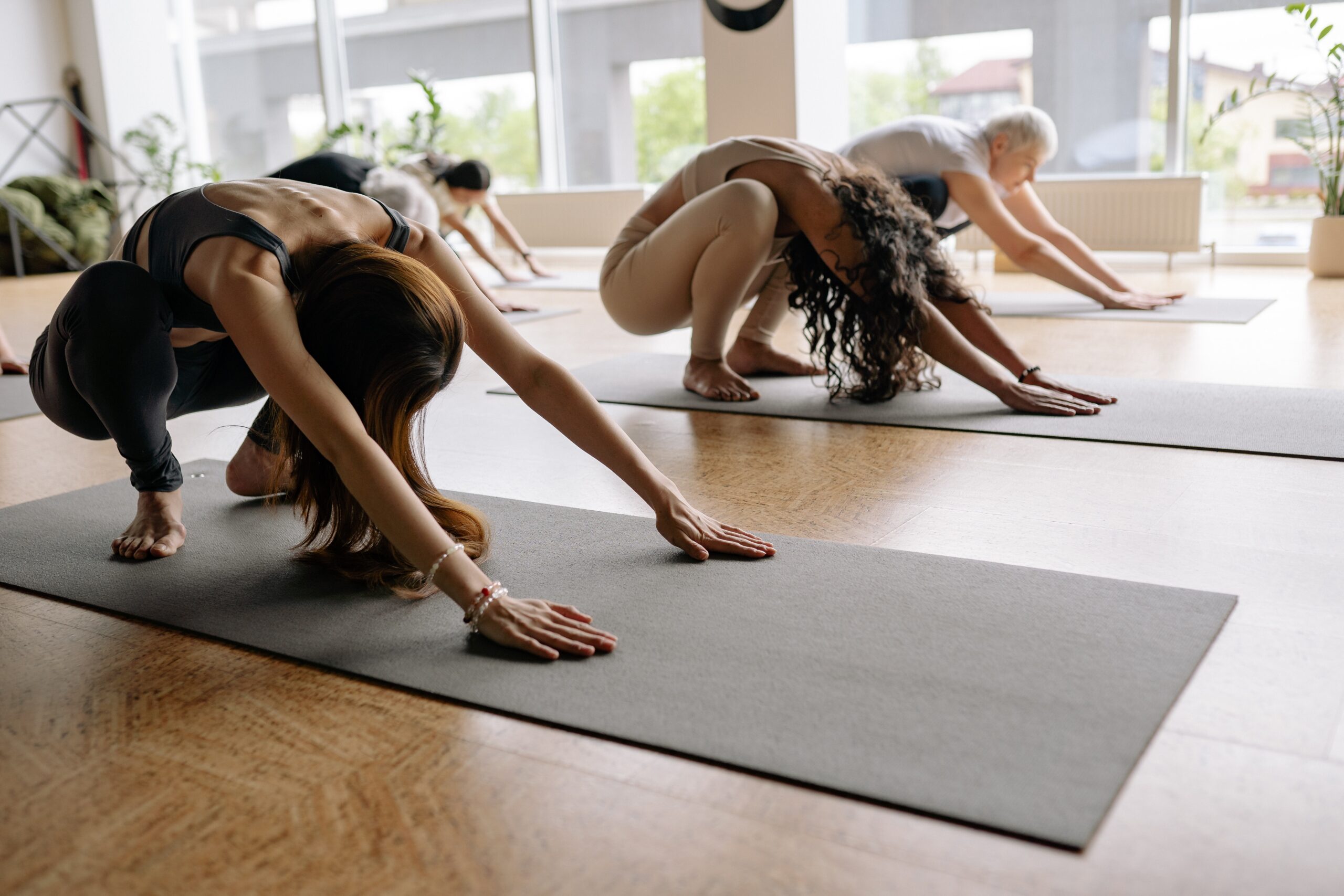 NSPT offers multiple avenues for you to experience the endless benefits of yoga. Improve strength, flexibility, and balance while reducing pain and stress in one of our class offerings or in a one-on-one session with our Physical Therapist and Certified Yoga Instructor.
YOGA CLASS SCHEDULE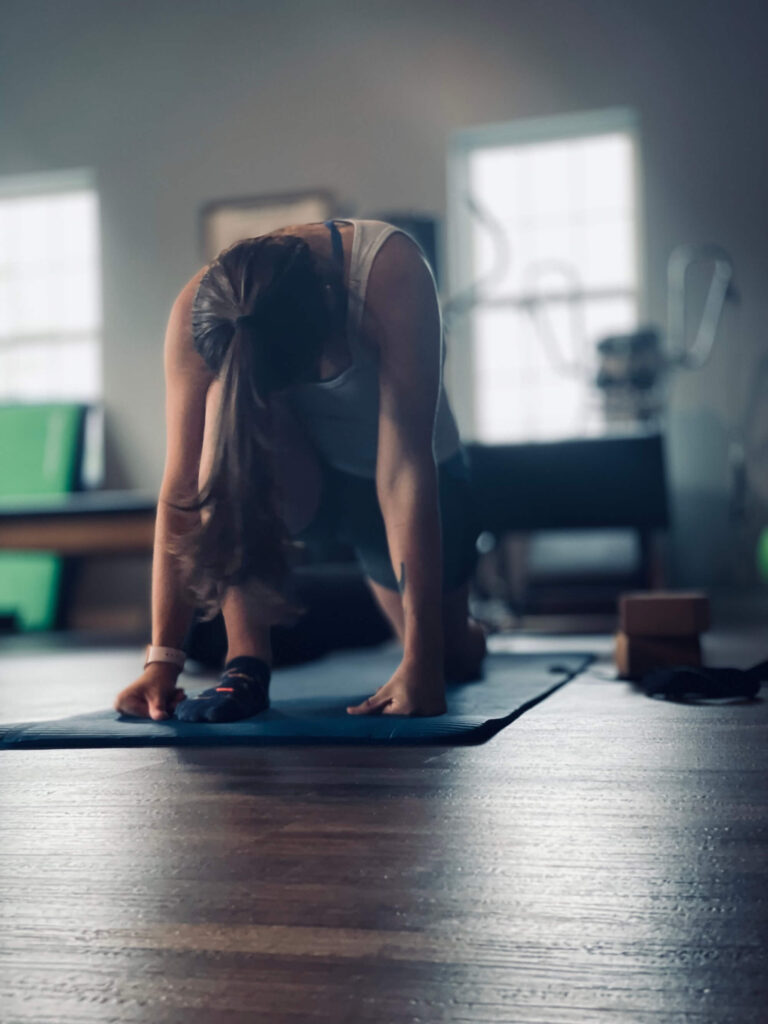 JESSICA NUTTER
PT, DPT RYT 200, Yoga Instructor
Jessica holds a passion for human functional anatomy, movement, and maintaining a healthy lifestyle.
As a Physical Therapist, Jessica implements her love for functional mobility while working with clients experiencing musculoskeletal pain stemming from a chronic disease, a musculoskeletal dysfunction, or from an acute injury or surgical procedure.
Jessica also spends her extra time as a yoga teacher. She completed her 200HR certification in 2019 and, most recently, in 2021, completed her Lifestyle Medicine and Medical Therapeutic Yoga Certification. She is excited to use this skill set with her physical therapy patients and her yoga instruction. In addition, her blended background allows her to provide additional insight into her client's needs.
Jessica currently teaches yoga classes ranging from intimate one-on-one to hosting large outdoor community yoga classes at a local farm. In addition, she is excited to be offering ongoing beginner yoga classes, blended fitness with yoga classes, and chair yoga.
GROUP CLASSES
$15 Single Class | $75 for 6 Classes
Group Classes – Designed for those seeking group class structure. Verbal and hands-on assistance will be provided as needed. Classes will not include prolonged 1:1 time, and students are functionally independent.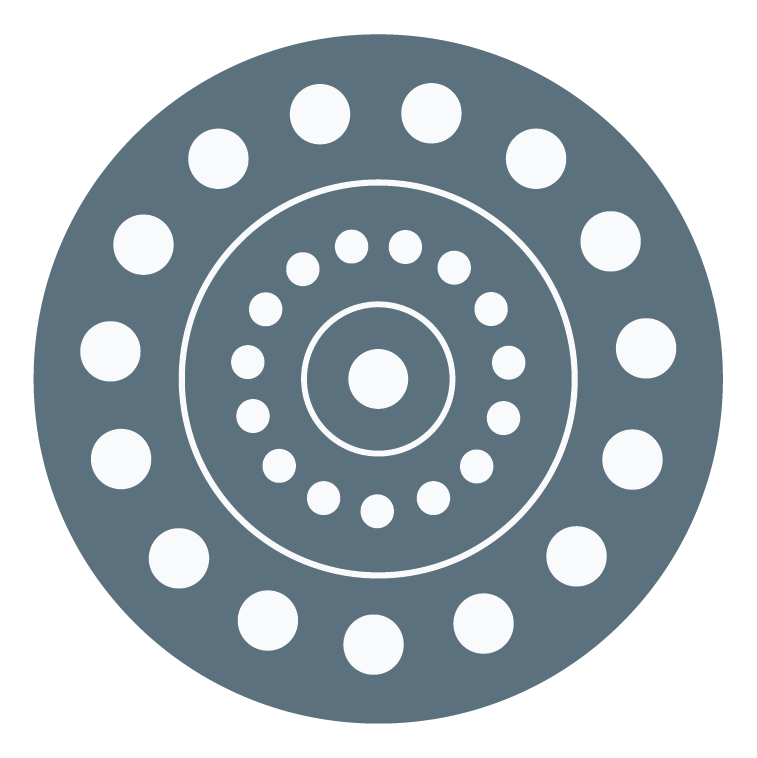 CHAIR YOGA
Every Wednesday @11:00 am
This class offers the external support of a chair, providing stability and support, and is less taxing on the joints and muscles to allow for you to be able to enjoy the full benefit of the class including body awareness, breath, and mindfulness.
This is a great class for those who are not comfortable getting up and down from a yoga mat comfortably or safely.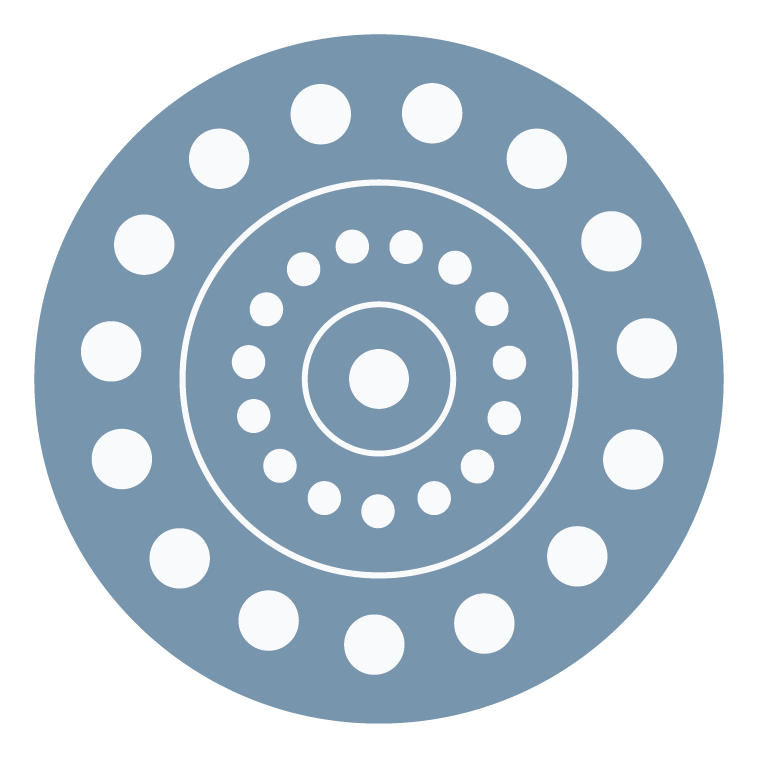 BEGINNER YOGA
Every Wednesday @ 6:15pm
Each class will include a blend of basic yoga asanas (poses) with intermediate options as well as simple breathing techniques (pranayama) with a touch of physical therapy principles to promote better connection with your body on and off the mat. This principle will allow your mind to ease naturally so you to feel the full benefits yoga has to offer!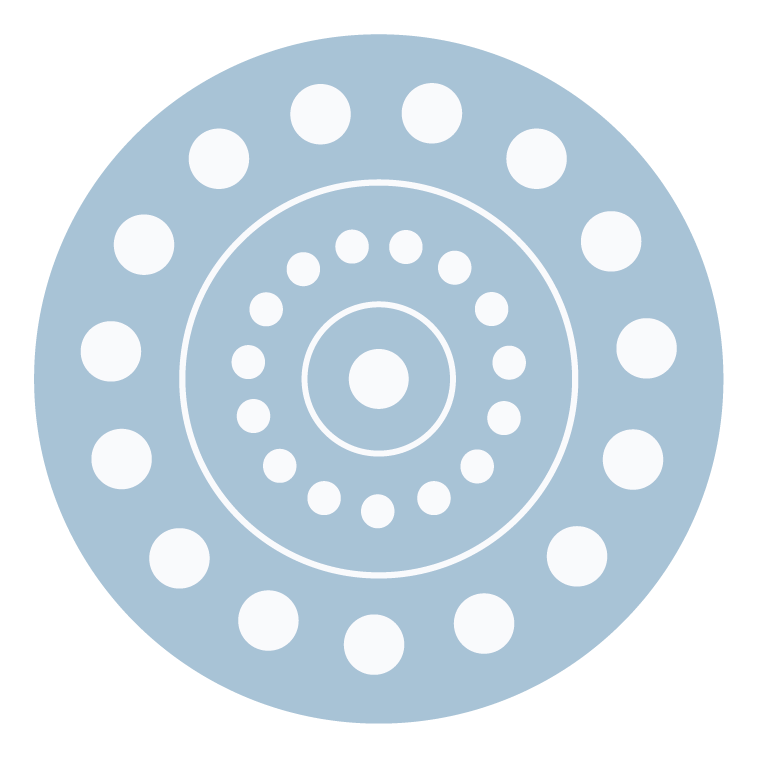 Workshops
Check back for upcoming events!
Jessica offers series + workshops that include in-depth education and experience around a specific theme or topic. i.e: body part (hips, low back, neck), activity (running, cycling), as well as self care and preventative health (Ayurvedic principles). These educational classes may be longer than 1 hour or may be a multi-week series.
Subscribe to our newsletter & follow our social media pages for updates on these offerings.
Pricing varies
Current Workshops (Private)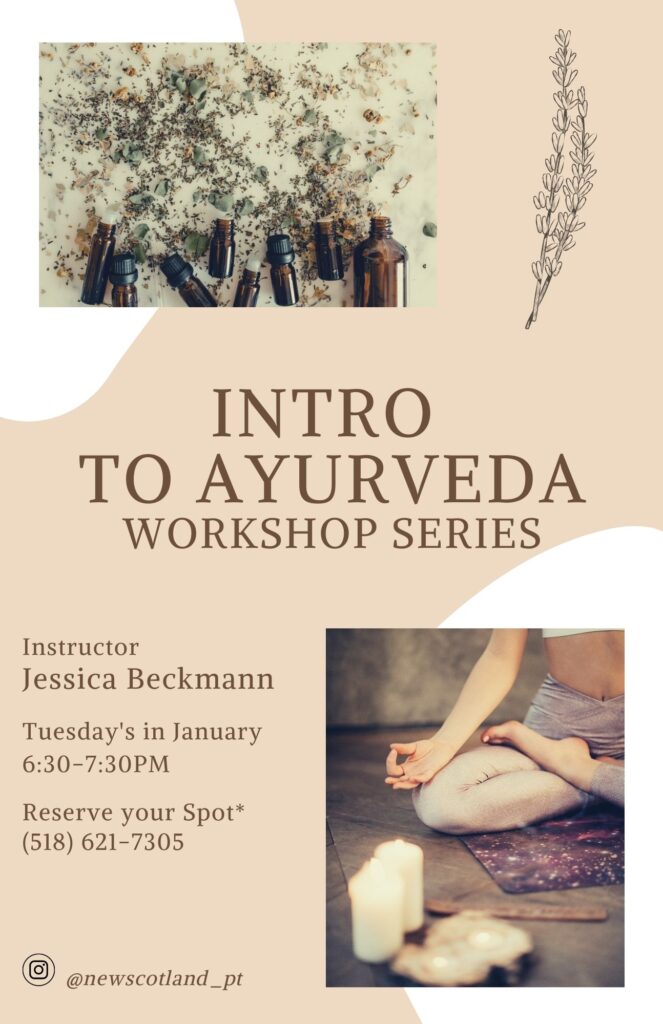 Join Jessica every Tuesday in January to explore some of the key elements of Ayurveda to promote better health and wellness.
In this 5 week series workshop you will learn a different approach to understanding your Self in addition to various, personalized, daily practices you can begin to incorporate into your own routine to take control over your own health and wellness while prevent ing chronic disease.
During our last session you will make your own body scrub unique to your Dosha to enjoy!
This workshop is for EVERYONE! You do not need any previous knowledge of Ayurveda or Yoga to participate in this series.
Come ready to learn and have some fun!
Call for more information and to register.
PRIVATE YOGA SESSIONS
$150 1hr Initial/Single Session | $280 for 2 sessions | $500 for 4 sessions
Designed for those seeking more intimate care. If you are an individual who does not feel comfortable participating in group settings or may be experiencing a current or recent injury or chronic condition, is new to yoga, or simply wants a more personal experience, this option may be best for you! Jessica will perform a thorough movement examination to ensure an appropriate plan is made and goals are met. These private classes are offer as 1:1 or small groups up to 3 people.
Ask for pricing*
Designed for those seeking a more individualized class tailored to your small group needs whether it be a yoga 101, birthday party, a group of running buddies, or individuals simply wanting more 1:1 time with the teacher.